The Monument La Barre was erected in 1907 by public subscription, in commemoration of martyrdom knight La Barre, convicted and executed in Abbeville, July 1, 1766, for not having greeted a religious procession. Located near the station, next to the bridge on the Somme canal, the monument La Barre is an annual rallying point, the first Sunday of July, defenders of secularism and free thinkers.



But you know that he almost did not as we know it but as in the second photo (comp Raoul Delhomme)
The third photo shows another statue of the knight built in 1905 and sculpted by Armand Bloch before the Sacred Heart. This statue was moved in 1926 and cast in Germany in 1941 as a number of bronze statues. At Abbeville, statues of Lesueur and Boucher de Perthes, as the guns of Admiral were also sunk. Plaque that remains on this monument was saved just through Abbeville resistant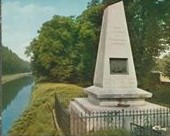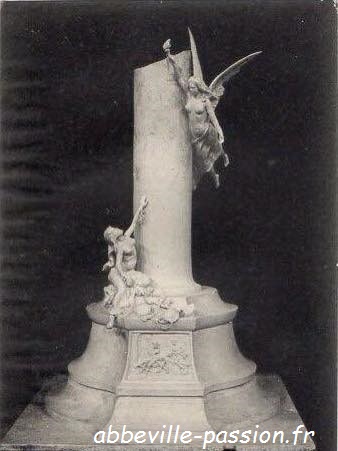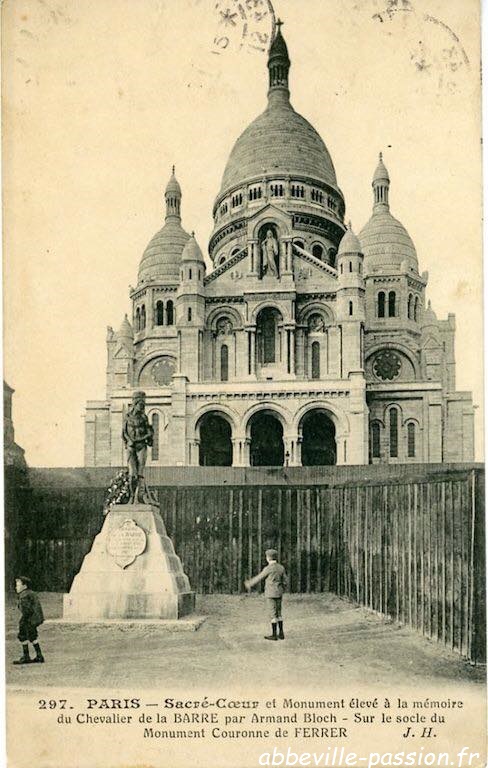 The story of his bronze plaque:


In 1942, the statues of Lesueur and Boucher bronze Perthes unsealed and loaded on wagons to Germany to be cast and recycled barrel. The plate on the monument is no exception to the rule and is onboard too.

Before the convoy left, taking with him the treasures of the city, two Abbeville resistant decide to make a turn. Of course, Boucher statues of Perthes and Lesueur are too heavy but two, by combining their forces, they arrive without being caught out plaque of the monument the bar and back across the paths of direction marsh station . From there, they swing the plate in the mud and go home, absolutely speaking to someone in their life. Thus, the Germans have not controlled their loading, the disappearance of the plate went unnoticed and was thus saved.

She is rescued by the same two resistant 10 October 1944 and given a little later in its original place, or where it is still seen today.