However, uncertainly, the church of Saint-Gilles already existed in 1205 in an early architecture. Demolished, a new church appeared in 1414 in Flamboyant Gothic, then enlarged in 1485, three years before the start of the Collegiate Saint-Vulfran.

It remained thus three centuries. Unfortunately, in 1729, two pillars collapse and the vault collapses. Thanks to the Abbeville solidarity, they are rebuilt.

For the little anecdote, in 1764, a period of hard and cruel duels to the sword, two soldiers fought in front of the church and in the adjoining cemetery. One of them was mortally wounded and the cemetery was closed to "rid it" of the stain and re-bless the place.

In 1765, the lightning strikes and damages the bell tower and the clock.
During the Revolution, the church was closed to worship and served as a forage store. It was completely restored in 1860 in neo-gothic style, very fashionable at the time with the beautifully painted interior of which nothing remains today.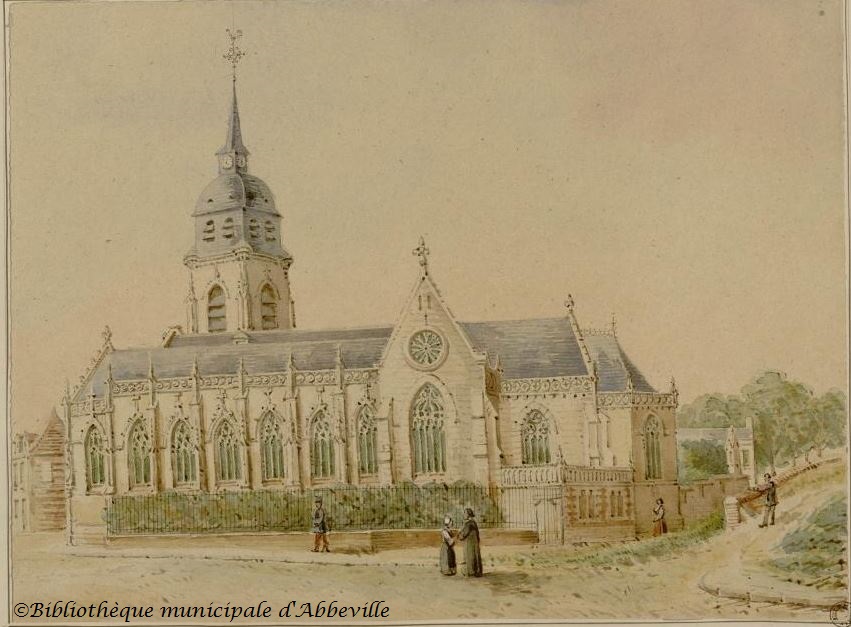 Finally, on May 20, 1940, the German artillery destroyed the town of Abbeville and, in large part, the church of Saint-Gilles. Only the Gothic facade and some walls could be saved.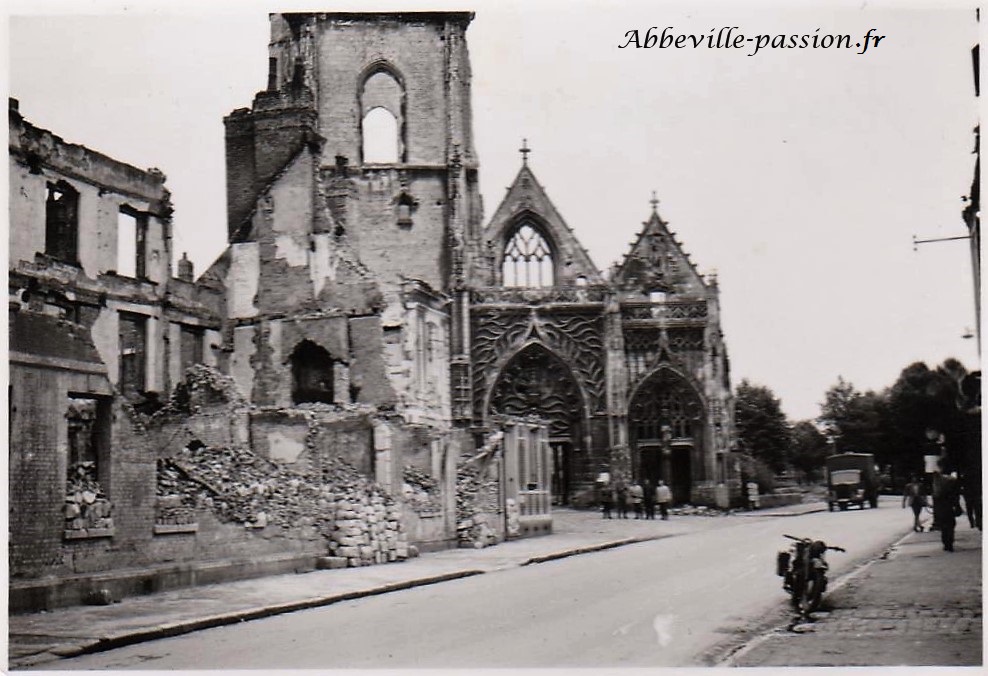 At the reconstruction, the chief architect of the Historical Monuments André Sallez can retain only the exterior facades. The greenbelt around the church built in the 19th century on the site of the cemetery is refurbished. Only the lantern of the dead at the back of the church remains today. From the nineteenth century, this small stone tower sheltered at nightfall a lighted lamp that guided, it seems, the souls of the deceased.
The Church is listed as a historic monument by a decree of 4 March 1926.