One winter evening in 1901, a group of 12 friends including one Paul Delique decide to form a football team: the Foot Ball Abbeville (FBA), the first official match takes place January 26, 1902 against the School of Amiens (score: 13-0) on the lawns of the door Wood.


In December 1902, the FBA decides to combine several disciplines and changes its name: Sporting Club Abbeville was born officially declared under prefecture December 24, 1902 under the chairmanship of Dr Claude Neuilles.

After the First World War, Paul Delique successor.

This one absolutely wants to rebuild the sporting. It brings together around 1914 the teenager he became men forged by war, appealed to Abbeville eager to practice a sport and comes to form three football teams in the 1918-1919 season that evolve on the lawns of the Porte Du wood and the Abbeville come encourage mass every Sunday. Mr. Delique and Gary, treasurer, are rewarded for their efforts in view of the brilliant results achieved by both the football section as the athletics and swimming section.

The need to build a stage is then raised at a general meeting November 15, 1919.

A pugnacity force Delique Paul finally managed to get field 5ha74a73ca way stations for the modest sum of 27 722 francs. These lands are transferred to the SCA in 1921, most of the associated leaving behind their participation.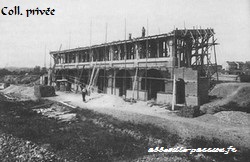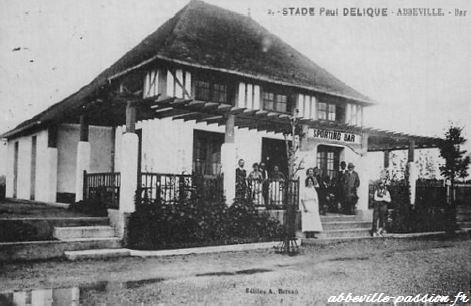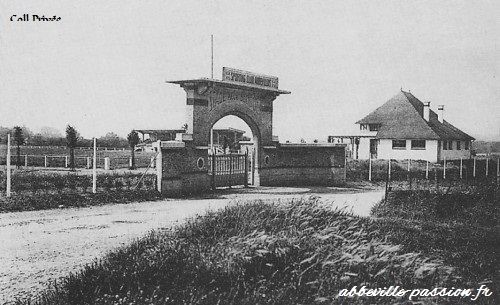 The stadium was inaugurated September 24, 1922 in a great joy and is immensely proud of these men who have worked tirelessly and all these young people who finally have a space for their physical development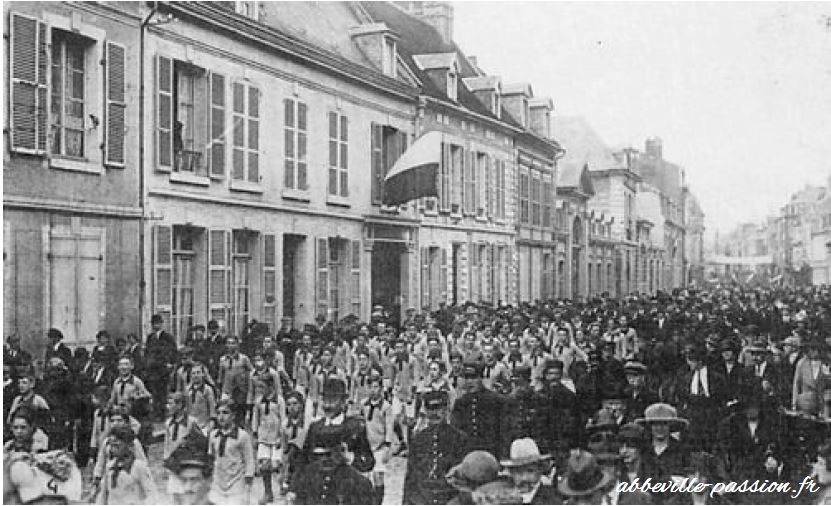 This parade of several sports, musical and military companies starts from the former headquarters of Sporting, small street passes Notre Dame to join the Saint Gilles street and road Post until the stadium entrance. The day ends with public dances and various concerts in several places of the city ....

The stage then comprises two football fields, a hockey pitch, a running track and a straight line of 250m, a basketball court, three tennis courts, a long palm court, and a playground reserved for school children.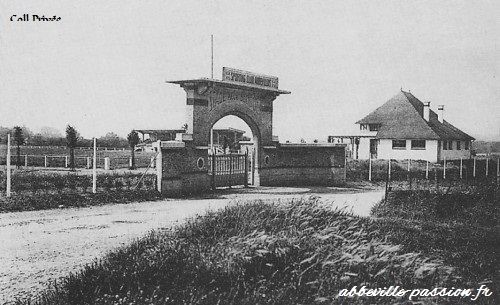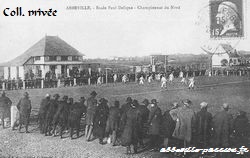 After World War II, the SCA suffered very heavy human and material losses ... the stands were redone, the entrance and the bar have nevertheless resisted. A stele Pro Patria is erected in memory of the missing players.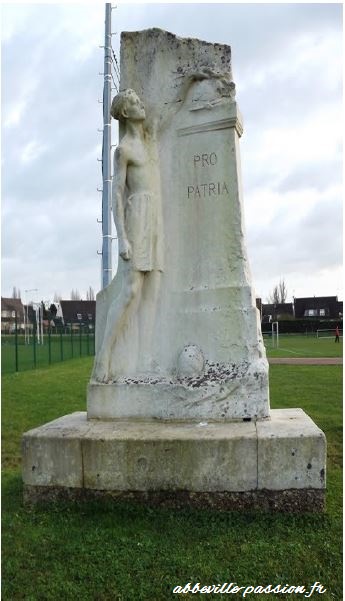 In 1979, SCA became champion France in 4th division and thus accesses the 3rd division. The following season he was champion DIII North group with a fully composed of regional team, which opened the doors of the DII.

The club will continue in D2 for ten years, from 1980 to 1990, until a bankruptcy filing unfortunate ... ...

Since then, the club knows setbacks: DH, PH, National 3 (CFA 2), CFA, CFA2 again ... and DH.
According Coulombel Patrick, author of "The sporting-club Abbeville and stadium Paul Delique"